APPOINTMENTS
Our office makes every attempt to schedule appointments at a time you choose to be convenient. Your cooperation in making and keeping appointments is essential. A parent or legal guardian must be present for all new patient appointments. For your convenience you may download Patient Forms prior to your appointment time. Please let us know of any change at least 24 hours in advance. The appointment time can then be made available to others in need of dental care. In a practice limited to the care of children, certain appointments, types of care, and patients are better managed in morning hours. We realize that occasionally this may inconvenience some parents, but it is the child we must always consider.

MISSED APPOINTMENTS
There will be a $25 dollar charge on all missed/cancelled appointments in which a 24 hours notice is not given. In order for our office to provide each child with the same opportunity, we choose to service those patients who are committed to keeping the appointment times they have chosen.
It is our office policy that parents do not accompany patients during dental restorations and/or sedation appointments. This is so that we can develop a better rapport with your child (by one on one interaction) and so that your child has our undivided attention. This is also encouraged on continuing care appointments and limited exams/consultations, but not required. Research has shown that children age of age 3 react more positively when permitted to experience the dental visit on their own and in an environment designed for children. This helps to better your child's trust and independence.
NOTICE OF PRIVACY PRACTICE
Our office acknowledges and upholds to applicable federal and state law to maintain the privacy of your child's health information. We ask for your patience and cooperation, as it is in the best interest of your child. Privacy Policy
FINANCIAL POLICY
We are committed to your treatment being successful. Please understand that payment of your bill is part of your treatment. The following is a statement of our Financial Policy, which we require you read and sign prior to treatment. Financial Policy
PAYMENT FOR DENTAL TREATMENT IS EXPECTED WHEN SERVICES ARE PERFORMED INCLUDING INSURANCE CO-PAYMENTS.
WE ACCEPT: Cash, Check, Master Card, Visa, and Discover
For your convenience, we are pleased to accept patient financing through CareCredit. Please inquire for more information, or click the link to the left.
INSURANCE INFORMATION
In order to accommodate the needs and requests of our patients, we are currently a provider for several insurance programs. We will file with your PRIMARY insurance comp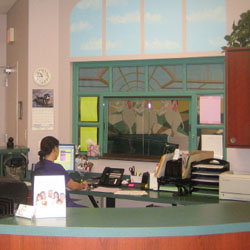 any as a courtesy to you, but in no way are we required to do so. While we are pleased to be able to provide this service to you, dental insurance coverage on your child rarely covers all expenses. It is extremely difficult for us to keep track of all the individual requirements of each plan. Each plan has different stipulations, regarding how often services may be rendered. Providing quality dental care for our patients is our primary concern. We are more than willing to provide that care within your insurance contract guidelines, if you let us know EACH time of service exactly what those guidelines are. Unfortunately, if you do not inform us of any special requirements in your contract and we subsequently order services such as X-rays or fluoride that are not covered, we will have no choice but to bill you directly for those charges. Payment for those charges is then your responsibility. If your insurance company has not paid your account in full within 45 days, the balance will automatically become your responsibility. In addition, it is the patient's responsibility to contact their insurance company to inquire why a claim has not been paid and or why any additional payment other than the usual co-payment is due (this may include but is not limited to; deductibles, co-insurance, and treatment that is not covered under your plan provisions). Please be aware that some, and perhaps all, of the services provided may be non-covered services and not considered reasonable and necessary under some dental insurance.
DELINQUENT ACCOUNTS
Should your account become delinquent and sent to collections, we will have no choice but to discharge you from the doctor's care. In addition, you will be responsible for any and all legal fees, court cost, and collection charges.
In addition, I understand that my account is due and payable monthly as work progresses, regardless of insurance coverage. Any overpayment to my account will be refunded when my child's dental work is complete. I also understand that it is my responsibility to file with any insurance coverage beyond the primary insurance coverage.
For separated or divorced parents, legal guardian, grandparents or aunt/uncle the parent/person who brings the child to the office is responsible for payment of fees charged for that child's care.